EB-5 Regional Center Guide: What You Need to Know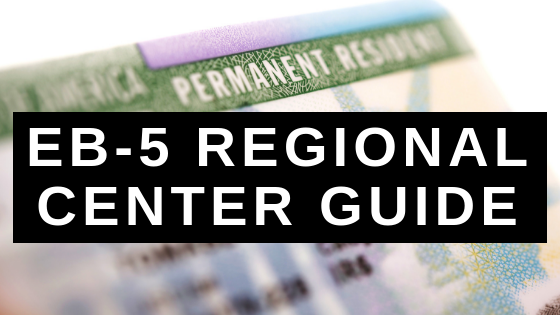 If you are considering applying for an EB-5 visa, you will have to make an important decision early on in the process:
Whether you will make a direct investment or invest in an EB-5 regional center.
While both options are valid, and can lead to a successful outcome, your decision will depend on your individual investment goals.
This guide will explain EB-5 Regional Center investments.
When you are finished reading, you should better understand which type of investment is best for you.
Overview of What we will Cover:
What is a Direct Investment?
What is an EB-5 Regional Center?
What are the Differences Between Regional Centers and Direct Investments?
How Do I Find a Good Regional Center to Invest In?
What are the Benefits of Investing in a Regional Center?
What are the Cons of Investing in a Regional Center?
Conclusion
What is a Direct Investment?
A direct investment is any EB-5 investment that is not made in a regional center.
Examples of direct investments include:
investing in an existing business
purchasing an existing business
What is an EB-5 Regional Center?
A regional center is a business organization, designated by the United States Citizenship and Immigration Services, that sponsors various EB-5 investment projects.
Regional centers gather investment funds from multiple EB-5 investors to fund their projects.
Regional centers are required to promote economic growth and job creation.
The projects sponsored by regional centers are usually large-scale hotel developments and other real estate developments.
As of October 3, 2017, there are 843 approved regional centers.
What are the Differences Between Regional Centers and Direct Investments?
There are three main differences between investing in a regional center and making a direct investment. These differences center on:
Indirect Job Creation; and
How Jobs Creation is Proven
Control
One of the main differences between investing in a regional and making a direct investment has to do with your level of control and involvement in the operation of the business.
With a direct investment, you are typically the sole-owner of the business, or you may have some co-owners.
With direct investments, you will typically have a lot of control over the business. This is your business, so you will likely have a lot of involvement in the day to day operations of the business. You will make decisions and have a great deal of influence over the business.
With regional center investments, you are one out of hundred of other investors. You have very little involvement in the management or operations of the regional center project that you invest in. Typically, by investing in a regional center project you become a "limited partner." As a limited partner, you are usually given voting rights and other rights granted to limited partners.
Indirect Job Creation
Another main difference between regional center investments and direct investments has to do with job creation.
One of the main requirements to get an EB-5 visa, is that you must show that your investment will lead to the creation of 10 full-time jobs for qualified US workers.
With direct investments, the 10 jobs must be "direct jobs."
Direct jobs are jobs the jobs where the EB-5 business (the new commercial enterprise) is the employer. These are the jobs that are directly created by the new commercial enterprise.
Regional Centers, on the other hand, can count direct jobs and indirect jobs.
Indirect jobs are jobs that are created as a result of the new commercial enterprise but are not directly created by the new commercial enterprise.
To show how this works, I'll give an example:
Lets say you are investing in a hotel for your EB-5 investment.
If you make the investment as a direct investment: You can count all of the jobs directly created by the hotel such as the hotel staff. You will not be able to take credit for any other jobs.
If you investment through a regional center: You can count all of the direct jobs, such as the hotel staff, as well as all of the indirect jobs. So if your hotel benefits the local economy, and local businesses need to hire more workers, you can take credit for those jobs.
How Jobs Creation is Proven
Another big difference between direct investments and regional centers investments has to do with how you prove to USCIS that you created the required number of jobs.
For direct investments, you must prove that the new commercial enterprise has actually created 10 full-time jobs for US workers.
You prove this by submitting evidence such as:
Form I-9 for each employee
For Regional Center Investments, you do not have to show that the jobs were actually created. For regional center investments, an economist will typically prepare an economic calculation showing how many jobs the EB-5 project is expected to create. You are not required to provide additional evidence showing that the jobs were actually created. You do not need to submit the W-2s and the I-9s of the hired workers.
How Do I Find a Good Regional Center to Invest In?
Disclaimer - This is not investment advice and is not a substitute for investment advice. This is just general information for you to consider. As an immigration lawyer I am qualified to give you advice on the immigration aspects of your investment. You should consult with a qualified professional to give you investment advice.
There are literally hundreds of regional centers to choose from. Picking the right regional center and the right project to invest in are critical to the success of your EB-5 visa petition.
Here are some tips to help you select the right regional center:
1. Work with Licensed Professionals
There are two main types of professionals that are licensed and qualified to give you investment advice:
Registered Investment Advisors
Both of these professionals are licensed by the Financial Industry Regulatory Authority (FINRA).
You can find qualified broker/dealers and registered investment advisors using FINRA's BrokerCheck website.
This resource can be accessed here: https://brokercheck.finra.org/
Using BrokerCheck, you can make sure that the professional you are considering is actually licensed. You can also see how long they have been licensed, client reviews, and other valuable information.
Tip #1: In addition to checking their qualifications, make sure the professional you plan to work with has experience advising on EB-5 investments.
Tip #2: Keep in mind that some broker/dealers and investment advisors may only suggest a few projects to you that they personally work with. This is why you should follow Step 2 (below) and conduct your own research.
2. Do Extensive Research
You are making an investment to get an EB-5 visa, so you need to treat it seriously.
Conduct extensive research on the regional centers you are considering.
Check their history and their track record of success. However, keep in mind that a history of success does not guarantee future success nor does it guarantee that your EB-5 visa will be approved.
Here are some questions you should ask yourself:
Does this regional center have a track-record of success?
While this is not a guarantee that your project will be successful, it is one of the best tools to predict future success.
Does the project that I'm planning to invest in have an approved I-526 and I-829?
If investors have already had their I-526 (exemplar) approved, it means that the project is approvable.
Investor's investing in an EB-5 regional center with an approved exemplar already have the majority of their I-526 petition approved.
We will discuss this more down below.
Who are the people managing this EB-5 project? What is their level of experience?
As with any investment, you want to make sure that the people in-charge know what they are doing and have proper experience.
How many jobs is this project projected to create? Is there a surplus of jobs per investor?
As we mentioned, one of the requirements to get an EB-5 visa is that your investment must create 10 jobs. If enough jobs are not created per investor, some investors will not get their I-829 petition approved (to get the condition removed on their green card). This is why it is important to choose a project that is projecting a surplus of jobs.
Is the project fully-financed?
There are hundreds of EB-5 projects out there and a limited number of investors. For this reason, many EB-5 projects have been unable to secure the number of investors that they were planning to secure. As a result, many projects do not have the financing in-place to reach completion.
For this reason, you should make sure that the project is fully-financed, and has back-up sources of financing.
What percentage of the overall capital is coming from EB-5 investors?
For the same reasons mentioned above, the project should not rely too heavily on EB-5 investor capital.
Do the project developers have their own funds invested in the project? How much?
Having personal funds committed to the EB-5 project shows a commitment to the success of the project. For this reason, you should look for projects that have funds committed by the developers themselves.
The answers to these questions will start to point you in the right direction regarding your investment choice.
You should also review potential regional center projects with your investment advisor and your immigration attorney.
Here are some additional resources to help with your research:
https://www.uscis.gov/working-united-states/permanent-workers/employment-based-immigration-fifth-preference-eb-5/immigrant-investor-regional-centers
This link contains a list of all approved regional centers.
As of October 3, 2017, there are 843 approved regional centers.
https://www.uscis.gov/working-united-states/permanent-workers/employment-based-immigration-fifth-preference-eb-5/eb-5-resources
This link contains general information on the EB-5 Visa Program
What are the Benefits of Investing in a Regional Center?
There are 3 main benefits to making a regional center investment:
Less Involvement
As I mentioned above, when you invest in a regional center, you have very little involvement in the management and decision making of the business.
For many investors, this is a major benefit.
With the limited management responsibilities, you are free to focus on other business pursuits.
Also, for investors with very little business experience, investing in a regional center gives them the ability to rely on the experience and competence of other business professionals.
Deference
Deference is perhaps one of the most important benefits of investing in a regional center vs. making a direct investment.
In order to explain this concept, I first must explain what an "exemplar" is.
Regional centers are given the opportunity to file a sample I-526 application to USCIS. This sample petition is called an exemplar. If this application is approved, it means that USCIS is giving its stamp of approval of the project and all the documents submitted, including the business plan, economic projections, and all other documents submitted with the petition.
By approving the exemplar, USCIS is saying that the project meets the requirements of the EB-5 visa program.
What this means is that if you invest in a project that has an exemplar approval, USCIS should rule similarly on all of the documents submitted in the exemplar and cannot re-adjudicate those aspects of the I-526 petition.
By investing in project that has an approved exemplar, the majority of your I-526 petition is already approved.
EB-5 direct investments do not have the option to file an exemplar petition. So when you file your I-526 for an EB-5 direct investment, the entire application is being adjudicated for the first time (with no deference to previous decisions).
Keep in mind:
An exemplar approval does not guarantee that your I-526 will be approved.
You will still have to prove that your investment funds were obtained lawfully. This aspect of your I-526 petition is specific to you, so it can and will be adjudicated by USCIS. An experienced immigration lawyer  can help make sure that you submit these documents properly.
Job Creation Benefits
As we discussed above, another major benefit of investing in a regional center is the ability of regional centers to take credit for indirect jobs to meet the job creation requirement.
What are the Cons of Investing in a Regional Center?
Here are 3 cons of making a regional center investment:
Lack of Control
By investing in a regional center, you have very little control over the EB-5 project. You are subject to the management and decision making of project managers.
This can be a problem for many entrepreneurs and investors if they wish to be in control of the project.
Administrative Fee
Regional centers typically charge an administrative fee for their services. This fee usually ranges from $50,000 to $70,000 as a one time payment.
The fee is in addition to the $500,000 that you are required to invest to get an EB-5 visa.
By making a direct investment, you do not have to pay an administrative fee to anyone.
For this reason, investing in a regional center is usually more expensive than making a direct investment.
Minimal Return
The returns issued by EB-5 regional centers has historically been very low.
When making a regional centers investment, you should not expect a major return on your investment. The investment should primarily be viewed as a vehicle to get US immigration benefits.
By making a direct investment, there is greater opportunity to generate high returns. By making a direct investment, the sky is the limit on how much you can potentially earn.
Conclusion
Deciding between a EB-5 regional center investment or a direct investment is one of he important decisions you will have to make, if you are considering an EB-5 visa.
You should now understand the basics of EB-5 regional centers, including:
What is a regional center;
The differences between regional center investments and direct investments;
How to find a good regional center to invest in;
The pros and cons of investing in a regional center.
If you have any questions about the material discussed in this article, you can email me directly at Michael@AshooriLaw.com
I'm very responsive to email and I would be happy to answer your questions.
Ashoori Law is a full-service immigration law firm focused on helping business professionals and entrepreneurs get visas to the United States.
Got a question? Lets talk
Very professional service. Michael and his team always willing and ready to answer questions and assist to achieve your desired goal.
Home Art Living
1685205484
We had the pleasure of working with Ashoori Law to secure our E2 visas, and we cannot speak highly enough of their exceptional service and expertise. From the moment we engaged their services until the final approval of our visas, Ashoori Law

...

demonstrated unparalleled professionalism and dedication, ensuring a smooth and successful process.One of the standout aspects of working with Ashoori Law was their profound knowledge of the E2 visa application procedure. They guided us through every step of the process, providing us with invaluable advice and insights. Their in-depth understanding of the intricacies and requirements of the E2 visa made us feel confident and reassured throughout the entire journey.Communication with the team at Ashoori Law was outstanding. They were always responsive and approachable, promptly addressing our queries and concerns. They made sure we were well-informed about the progress of our application, offering regular updates and explanations. Their clear and concise communication style made complex legal concepts easy to understand, empowering us to make informed decisions along the way.The expertise and attention to detail exhibited by Ashoori Law were truly impressive. They meticulously reviewed our documentation, identifying any potential issues or areas of improvement. With their guidance, we were able to compile a comprehensive and compelling application package that showcased our qualifications and business plans effectively. Their thoroughness and dedication were evident in every aspect of their work.Not only did Ashoori Law handle the legal aspects of our case impeccably, but they also provided us with unwavering support and encouragement. They genuinely cared about our success and understood the significance of the E2 visa for our future. Their personalized approach and genuine interest in our goals created a strong sense of trust and partnership.Thanks to the exceptional efforts of Ashoori Law, our E2 visa applications were approved smoothly and efficiently. Their expertise and meticulous attention to detail undoubtedly played a pivotal role in the positive outcome. We are immensely grateful for their guidance, professionalism, and unwavering support throughout this process.In conclusion, we wholeheartedly recommend Ashoori Law to anyone seeking assistance with their E2 visa application. Their exemplary service, profound expertise, and dedication to their clients make them a standout choice. If you are looking for a team that will go above and beyond to ensure your success, Ashoori Law is the right choice for you.

read more
I would like to thank the entire team at Ashoori law. They have been nothing but amazing. They helped throughout my case whenever I needed any help with the paperwork. Lahaina and James have always made sure to clear our doubts. I would like to

...

recommend Ashoori law to everyone who is looking for any guidance/help related to their visa. They are the Best in the game!!

read more
Ashoori Law did so much to secure my L1A visa, I recommend them any day for World Class Immigration Services. Am grateful to Michael, Sergio, Patricia, Jamy, Milena and entire team. Thank you!
Another great achievement from the Ashoori office. Wonderful team and Lahania A. Was so helpful helping my wife to get her work permit. Thank you all.
Clear and responsive communication. The team simplified and removed apprehension from the daunting immigration process.
Ali Manouchehri
1684606168
I am extremely happy with the services provided by Ashoori Law. They helped me obtain my E2 Visa.Even after my visa was issued my attorney offered to get on a call with me and answer my remaining questions. I'm a happy client for life and have

...

already recommended Ashoori Law to other friends.

read more
Had a wonderful experience working with Michael / Shruti and their team. Their professional attitude and suggestions in preparing the file and related documents for submission has been outstanding. From the onboarding call to the grant of visa and

...

even after that follow-up all along the way by their team is phenomenal.All what I can say now, if you go with Ashoori Law, you are in safe hands of professionals who care and will be there to guide, support, advice you and do their best to attain a positive and favorable outcome for your case.Ashoori Law Team "Kudos" keep it up....

read more
The lawyer was always ready to answer the questions I had. I got my visa and I am happy
Cannot express the amount of gratitude we have towards the Ashoori team. Lahaina and Daniel were great - they were attentive and responsive to any concerns or questions over the course of our application.During our visa process, they made sure

...

everything was clear and concise to ensure our application proceeded smoothly.They coached us thoroughly on how to best present ourselves, our business and our future goals.We are incredibly happy with their work ethic. We successfully received two E-2 Visas in Toronto and are looking forward to working with them again in the future.

read more
Mohammad Alkhalili
1683934188
Honestly and after shopping for many law firms I have decided to move and select Ashoori Law to do my investment visa, the good things about this business can be summarised below :1- Mr. Michael Ashoori who is the president of this firm engaged in

...

each transaction and spent a lot of time with each client to explain all the client queries and also he is sending from time to time any updates in immigration law related to my case or any updates, in general, Mr. Michael is accessible anytime through a call conversation or email.2- Ashoori law organization they have several team members who follow up on the case even during holidays or weekends, they sent me just Saturday updates with my case that your case is approved and I thank all the team members.I am really happy about my experience with them and I will recommend Ashoori law to any friend or a family relative.

read more
Fantastic experience with this firm during our E2 visa process. My wife and I started the process in April of 2022 and were assisted by our lawyer Lahaina every step of the way. We thank you guys for being highly professional and knowledgeable and

...

helping us! Highly recommended!!

read more
Ashoori law helped me and my fiancé through out the whole immigration process I'm really satisfied with their work. Highly recommend Ashoori law to anyone that is looking to get fiancé processing help.
The team successfully helped prepare me for my E2 Visa application and appointment. This process can be confusing and even stressful. With the help of Ashoori Law, it all made sense. I had the peace of mind knowing that what was submitted for my

...

Visa was accurate and met the requirements that the officers were looking for. Because of that, I was confident going into my meeting and successful at receiving my Visa.

read more
I am thrilled to write this testimonial for Lahaina, my lawyer, and Christina, the paralegal, from Ashoori Law. They helped me receive my E-2 visa in a timely and efficient manner. Their expertise, professionalism, and attention to detail were

...

evident throughout the entire process. Lahaina and Christina were always available to answer my questions and provide guidance, which was essential in navigating the complex visa process. They took the time to understand my unique situation and tailored their approach to fit my needs. Their hard work and dedication resulted in a successful outcome, and I am grateful for their support.

read more
I highly recommend Ashoori Law for their exceptional assistance in my Re-entry Permit application. Their prompt responsiveness, accommodation of my needs, and extensive knowledge of immigration law made the entire process stress-free. They worked

...

efficiently, ensuring a timely filing of my application, and their professionalism and transparent communication kept me informed throughout. I wholeheartedly endorse Ashoori Law for their outstanding service and expertise in immigration matters.

read more
mohamad amer al atassi
1683357142
My experience with Ashoori law was perfect, they filled H1B petition for me and helped me to get all my documentation ready for the submittalMy case was approved in a very short period of time and they kept assisting me until l I got my appointment

...

at the US Embassy, their working team is very professional and always reply to my questions and concerns immediately.Definitely recommended!

read more
Ashoori Law has been handling an H1-B visa for an employee of ours over the last few months. His office has been very professional, knowledgeable and responsive. The process has been going very smoothly.
Before I did my visa process based on marriage with Ashoori Law firm, I had a lot of worries. I chose this Law firm and my husband and I always say that it was the BEST choice ever in life ! whenever I had a question, they answered me kindly and

...

quickly and were really organized. Since then, my worries have disappeared in no time, and in just a few months, my work visa and permanent residency came out! Really respectful lawyers and assistants! Definitely worth it !

read more
I would really love to deal with such professional lawer
I had an excellent experience working with Rohit Srinivasa. He was extremely helpful in answering questions even after the consultation call and willing to provide answers to any questions that followed. I would definitely work with Rohit again and

...

strongly recommend him and the firm for any immigration matters!

read more
Daniela Schardinger
1682959664
I had a wonderful experience working with Ashoori Law to obtain my E2 visa for my Consulting Firm in California. The team was incredibly responsive and helpful throughout the entire process, and Sergio was especially attentive in answering all of my

...

questions in a timely manner, even during holidays. I also really appreciated their easy-to-use online system, which made the application process much smoother.Overall, I highly recommend Ashoori Law to anyone looking for reliable and professional immigration services in the US. Thank you for your outstanding service!

read more
A big thank you to Michael, his team and especially to Hany Brollesy, the lawyer who took care of us. They resolved our L1-a extension professionally and in a short time. The communication speed is wonderful. Every e-mail is answered instantly.

...

Definitely the right choice! I would recommend working with them without hesitation. Thanks again to the whole team and Hany.

read more
Ashoori Law expertly assisted me with my challenging I90 process. Despite my initial lack of hope due to my unique situation, their professional and efficient team skillfully navigated the legal complexities, providing me with much-needed

...

confidence. Their staff's genuine commitment to client success, even in the most difficult cases, truly sets them apart. I highly recommend Ashoori Law for their exceptional expertise and dedication to achieving the best possible outcome for their clients!

read more
I have had the best journey so far literally received my EAD within 6 days after biometrics with was scheduled the same week of submission. I have received approval of my case in less than 8 months of submission with no interview! Thank you to the

...

Ashoori team! I appreciate you all!!!!!!!!

read more
Torryann Clarke
1681864715
We had an excellent experience working with the Ashoori team. Our case involved adjustment of status for alien relative. The team kept in contact with us and moved quickly and responded very fast to our messages and phone calls. We felt valued as

...

clients and our needs were met. Jeser Romero was great at consistently keeping in contact and keeping us updated on our case. We highly recommend you hire Ashoori law firm for your immigration needs!

read more
Michael and all his colleagues at Ashoori were fantastic. I used many different areas of the firm and they were consistent, knowledgeable, timely and clear throughout the entire Green Card application process. I would recommend them to anyone

...

without hesitation.Well done Ashoori Law!

read more
Sakhimihammad Mohammadi
1681680116
this very great thank you so much sir
Ashoori Law helped me getting EB5 filing complete. Professional and cooperative dealing the matter.
I cannot express enough how grateful I am to Ashoori Law for their outstanding assistance in obtaining my work permit. Their team was highly knowledgeable and professional throughout the entire process, providing me with clear guidance and advice

...

every step of the way. Their expertise in immigration law and attention to detail made a significant difference in the success of my application. I was impressed by their responsiveness and ability to promptly answer all of my questions. I highly recommend their services to anyone seeking legal assistance with immigration matters.

read more
Ammar Aboulnasr
1680808581
I highly recommend Ashoori Law for all your immigration needs. Their team recently helped me obtain a work permit for one of my employees, and the entire process was smooth and stress-free. Their professionalism, knowledge, and attention to detail

...

were exceptional. They were always available to answer my questions and concerns, and they kept me informed every step of the way. I highly recommend Ashoori Law to anyone in need of immigration assistance. Thank you for all your hard work and dedication!

read more
Roberto Proietti
1680294410
I contacted Ashoori Law to get help with the GC re-entry permit for me and my wife. The whole procedure was pretty smooth. They are very responsive, well organized and know what they are doing. Highly recommended. Roberto
Parneet Dilawari
1680121055
What can I say, other than we are at a loss of words on how EPIC everyone at Ashoori Law has been. From our lawyer, Matthew and his assistant Camille, and all of the office staff. They were and continue to be the best team to have on your

...

side.They guided us through the entire application, got everything put together and submitted to USCIS. They responded to our questions and a clarification from the USCIS in a very timely manner.It look just about 100 days from application to approval of my Green Card and I cannot thank them enough. We will be using them when it comes time to remove the conditions on the green card and applying for citizenship.Do yourself a favor and don't look for another law firm for your immigration matters, Ashoori Law is the perfect partner!!

read more
My case wasn't easy to manage but for sure the professionalism of the peoples how's take care of my file allows me to obtain my visa. Thanks for your help
Ashoori Lam firm assisted me for E2 Buisness approval. I must say Ashoori low firm has experienced attorneys. I received two times RFE which was extremely stressful situation for me and my family. However Ashoori law firm helped me throughout and I

...

finally received approval of my E2 within USA.

read more
I absolutely give Ashoori Law 5 stars for service, communication and value for money.They held my hand throughout the entire process, always quick to respond to any questions I had and I believe they went above and beyond in my case for a

...

successful outcome. The team is so professional. I cannot thank them enough in making this process stress free and convenient. Thank you Ashoori Law, I would highly recommend them.

read more
Víctor F. Zena G.
1680108367
I don't always write reviews, but here it is worth doing one. I have applied for the E2 visa together with my family, I knew that I would be approved regardless of who helped me in the process. Ashoori were always very attentive to everything, they

...

managed to answer all the concerns and they had the patience to understand me in another language (that is much appreciated). Highly recommended.

read more
Salman Al-Basha
1679962991
Staff is friendly, professional and knowledgeable, and helped with my case to successfully obtain an E2 Visa. Lahaina and Christina were very helpful and precise during the process, with great expertise on E2 Visas. The process is lengthy and time

...

consuming, with a lot of documentation to be prepared, so I think the guidance from an immigration attorney is very important, and worth the investment.

read more
The best lawyer ever!!! Mishael Ashoori is best choice. I recommend him as the best immigration lawyer I am happy with the service and the outcome. I would like to thank you from the bottom of my heart for all your help with my cases. It had been an

...

exciting journey since 2018 when we first started working with Ashoori law Office on my E visas .I am grateful to you and to all your colleagues who assisted in the whole process. Thank you so much! I appreciate all of your help and guidance Attorney Fredrick has also been great, and I appreciate all the hard work that he has put into my case as well. This was a long process but definitely worth it!

read more
Imthiyas Yakuban
1679535187
I very rarely give reviews to the service rendered to me unless I'm extremely happy about how the service helped me in a timely manner. I hope this could help others to have the best service if you are looking for any immigration services. I still

...

remember, while I was hunting for an ideal law firm to represent my US Green Card application for about an year+. After several considerations & consultations with various law firms and attorneys, out of which I selected Ashoori Law firm to present my Green Card application. I'm glad that I made the right choice to go with Ashoori Law firm. Ashoori Law is an unique firm which operates in a very professional way in documenting and exhibiting your experience in a more presentable way to immigration authorities. Ashoori & his team are very accessible, supportive, timely, experts in their area and passionate about what they do which makes our Green Card journey much easy and memorable one. I STRONGLY recommend Ashoori Law for any type of immigration services.

read more
The team at Ashoori law office has been very helpful throughout our process of E-2 starting from the explanation of how the process works, eligibility etc. They made sure our documents were up to date during every step of E-2 process.The team was

...

always available to answer our questions, concerns when needed.I would like to thank Ashoori Firm & special shout out to Lahaina and her team who have helped us achieve the E-2 change of status approval.We are extremely glad of finding a great immigration law firm for all our future requirements as well.I highly recommend Ashoori Law firm for any immigration needs.Thank you so much once again to:Michael Ashoori, Lahaina, Michael Prellejera, James and rest of the team.

read more
Koby Wood is an excellent representative of Ashoori Law. He always walk the extra mile and get out of his working way to make sure things are executed properly. Thank you Koby
Ashoori Law did a great job on my Visa application. They guided us every step of the way and our Visa was approved. Very satisfied with their work.
We are absolutely thrilled that we just got our e2 visa thanks to Ashoori Law! When we were searching for an immigration lawyer at the beginning of our journey, we came across the Ashoori Law Firm and were immediately impressed with all of their

...

reviews from clients. On our initial phone call to the firm we spoke with Eshan and we were immediately sold. He took the time to answer all of our questions and concerns and made himself available for future phone calls if we had any other questions about the process. Our lawyer Lahaina was wonderful and she always made sure that we stayed informed during the entire process. She fully prepared us for the interview and any hiccups we might come across. Thanks also to Patricia who we worked with us and took care of our business plan. She did a phenomenal job. Christina was also a huge help. She was so precise throughout the time we were gathering documents and information. She made sure that we had absolutely everything in order before our application was ready to submit. We are so grateful to the team and wouldn't hesitate to recommend Ashoori Law!

read more
Best lawyer to work with right now for your immigration case I truly recommend them
Hesam Kazemeini
1677991676
Based on my recent experience, Ashoori Law is an organized, professional and friendly organization. They have all qualifications one might need for immigration representation. Mr. Michael Ashoori is an honest, knowledgeable and supporting attorney

...

and is supported by a professional team.Since the beginning of my case, everything was clearly explained to me so I understand all the challenges we would face. In the course of the application, my case was followed and all my questions were properly addressed until we got the answer.So I would highly recommend Ashoori Law.

read more
We are a Jordanian family visiting the US on a B1/B2 visa and we found a very interesting and promising business to invest in. Ashoori Law was there for the support and made it happen also pulled it together in very professional and short timely

...

manner before our stay ends. We appreciate the cooperation and all the extra ordinary support plus we highly recommend Ashoori law for any immigration services.

read more
Figen Baysal Gedik
1677800395
I have been through E2 application and E2 renewal process for some years with some other attorneys. I can tell Ashoori Law and attorney Hany Brollesy make our process so much easier compared to our previous attorneys. Their knowledge, quick

...

responses were great. I am so happy to be able to find them and work with them. Immigration is a painful process so better to choose the law partner that will make your process easier like Ashoori Law. Thank you

read more
Very professional, responds in timely manner! They answered every question we had! I will recommend them to anyone that needs help their case.
Chiyuki Williams
1677605666
Our journey started with a friendly call with Ehsan who ensured us that they would look after our E2 application process. We choose Fernando as our franchise consultant, who was very friendly, competent and did a thorough job introducing us to many

...

franchises. Fernando matched us with the very best franchisees. We were also very fortunate as we were assigned a competent immigration attorney, Cristina, who was very friendly yet professional. Cristina worked with us closely every step of the process until we successfully got our E2 change of status. I have heard from some Canadian families of their negative experiences with the immigration services at Ashoori Law, but that hasn't deterred us from we sharing Ashoori Law with other Canadian families, who have showed interest in getting their E2. In conclusion, we are very glad that our friends referred us to Ashoori Law.

read more
Ashoori Law office assisted me in obtaining a re-entry permit for a green card holder. I had a free telephone consultation during which they explained the application process in detail, their fees, and their planned procedures. They assigned a

...

single point of contact who assisted me in filling out the application form, monitored the status and followed up with the immigration office when/if necessary. I felt that Ashoori Law had my best interest at heart and did everything they could to help me through the process. When my assigned contact person was out of the office (only once during this long process), someone else stepped in quickly to answer my questions. Their internal coordination worked seamlessly. If I have another immigration matter that requires a lawyer, I know I will reach out to Ashoori Law. I also recommend the Ashoori Law YouTube channel as it provides valuable information in a very timely manner.

read more
Jadranka Dragic
1677524302
I got exelaint experience with Ashoori Law firm they advice us me and my now husband what to do how to apply for a green card and I received the green card after only a seven months.Ashoori Law firm is the one I recommend to anyone who has an

...

issue with the immigration or naturalization in USA.They are so professional and helpful.

read more
Sebastian Duerr
1677128931
Michael and his colleagues are very skilled and knowledgable. Particularly Matthew is great. Although we needed to contact the operations team proactively, they do great work for us. Thank you for providing guidance through this complex process.
l am who I am - A Jamaican
1677019507
Thanks to Ashoori Law I have now gain aquire my change of status within a very short space of time.I have no reservation in recommending this Immigration Law Firm..You have indeed help to change my life and I know many more to come.
The entire team at Ashoori law has done a fantastic job of securing our E2 status here in USA . Every step of the process was very transparent and professional. They have treated us like family at the same time and have helped us secure an

...

opportunity to live the American dream . Special thanks to Michael , Ehsan , Rebecca , Patricia and others who have worked on our case .If you are looking for a law firm to attend to all your immigration needs , no matter what your situation is , look no more . Rest assured Michael Ashoori law have your best interests at heart . It's a one stop shop , they handle everything for you 💯 %

read more
uanderson duarte
1677000716
Well experienced , reliable and fast team , Ashoori Law team guided me efficiently in getting me and my family E2 Visa.
Vlado Kolistrkoski
1676563057
My experience with Ashoori Law started when my younger son had an issue with his green card and it was solved really very professionally so my son recommended me Ashoori Law. So when I found the love of my life Ashoori Law was the firm help me out

...

with all the advice and finally resolved the issue with getting the green card for my now new wife and because of that I am very satisfied and recommend Ashoori Law as a great professional and friendly firm providing excellent service.Best regardsVlado Kolistrkoski.

read more
So happy to have worked with this law firm, We obtained them for my E2 Visa. They are for responsive, helpful and my entire process went very smooth considering I was very afraid not having the knowledge of how to proceed. I definitely recommend

...

them as I have also dealt with a few different lawyers regarding similar matter and unfortunately I did not have as great result as I did with them.

read more
Probably the most efficient and professional attorney I've worked with. They answered my emails fast and in detail, so I always could get the answer that I was asking for. Highly recommend to anyone who need true support and professionalism.Thank

...

you so much.:)

read more
Ashoori Law, is the best and most professional Legal firm I have done business with. They provide support, responds to queries promptly and most of all provide excellent service dealing with the issues. Excellent Immigration Legal Firm
Ashoori Law gave us the guidance and expertise we were looking for our E2 visa. Always supportive, extremely knowledgeable and very thorough. Ashoori team is the success factor that resulted in an approved visa!
Michelle M Kang
1675473942
I was very pleased with the work Ashoori Law did for me and am excited to take the next step moving forward in my journey to immigration to the U.S. My decision to work with Ashoori was one of the greatest things I have ever done in my entire life.

...

During the several months working with the firm, I learned a lot about the firm in addition to my first impression from the initial consultation. Ashoori Law is young, driven, positive, and passionate about helping others achieve their goals and dreams in their lives. They have a keen eye for finding out what you have whether big or small and have the knowledge and skills that turn it into a success. If your chances of success in your immigration journey are 10%, they won't give up and lead you somewhere you are fully qualified and successful. Of course, you have to be cooperative to make that happen. For example, your honesty, sincerity, determination, professional attitude, communication, etc. will matter all the way to your success. I believe that Ashoori Law has great potential to continue to grow and serve diverse clients from around the world.

read more
I recommend this law firm to anyone looking for US immigration lawyer. The attorneys has tons of knowledge and they know what they are doing. The information or advice they give you is 100% correct. Very professional staff. Our attorney Matthew and

...

Business professional team were outstanding. Matthew and Kimberly also worked during the weekend or after hours to answer all our questions. I'll definitely come back for future immigration requirements .

read more
Ani Mikirdichian
1675115376
Ashoori Law has been a great partner throughout our immigration process. They have made this whole experience very easy and have answered all of our questions along the way. We highly recommend Ashoori Law and can not thank them enough!!
Hello everyone,I wish to testify that Ashoori law firm is the right place for all kind of immigration issues,I personally have the best experience of my life being one of their client.The Ashoori law firm took me all the way from the beginning of my

...

case till date,the lawyers are so kind and very respectful,patient and understanding,they respond to your calls and reply your emails giving you update of your case and all what is needed to be done,they filled all my paperwork,sent to me to check and sent back to them for any corrections and gave me that warm assurance,as I am talking to you right now, my case has been approved,I am so grateful to God and the Ashoori law firm who sacrificed their time for me till this very moment,I am based in Georgia and they are based in California so bear in mind that distance is not a barrier,please hurry up and call Michael Ashoori and colleagues in any immigration case you have been battling with and then tomorrow you will definitely come here and testify your victory as I am doing now,My sincere big thank you to God Almighty who linked me to Ashoori law firm who has put a beautiful smile on my face and my entire family,Long live Ashoori law firm and God bless y'all 👍🙏🙏🙏🙏🙏🙏

read more
Ashoori Law handled my working permit application professionally. Their staff is very professional. Since day one, I contacted them; I knew my process would have a positive outcome. During the whole process, I always received the support of the

...

team, any conference call to follow up was on time, and the information satisfied my questions. I'm delighted to have chosen Ashoori law.

read more
Sahan Kaushal (Kawwa)
1675059855
I feel really happy that I have processed my Re-Entry Permit with Ashoori Law. They have been great, very responsive and professional. I would recommend 'Ashoori Law' to any one who is in need of anything related to immigration.I am highly

...

satisfied with their service. Thanks 'Ashoori Law'.

read more
The team is helpful! I've have the answers on all of my questions I've ever asked to them!
Our Texas based Endurance Horse Racing company was just approved for our E2 Visa along with our three essential employees yesterday at the Toronto Consulate. I wanted to thank Ashoori Law and their team for such excellent and professional care they

...

took for our family and business. We had a very unique case with an unusual business type, complicated investment, and three essential employees all being applied for at once. I have no regrets hiring their law firm to walk us through this process step by step ensuring that every t was crossed and I dotted along the way. We placed our lives in their hands, and they truly took care of us. I HIGHLY recommend their services to anyone looking to obtain an E2 status. A special thank you to their team member Christina who always replied promptly and thoroughly to all my questions, taking the time to really understand the uniqueness of our situation and having never met anyone on their team, really making us feel cared for and important.

read more
Abdulakim Abrahim
1674829940
Please help me I am from Ethiopia thanks
I recommend this law firm to anyone looking for US immigration lawyer. The attorneys has tons of knowledge and they know what they are doing. The information or advice they give you is 100% correct. Very professional staff. Our attorney Rebecca and

...

Business professional Elaine were outstanding. Rebecca also worked during the weekend or after hours to answer all our questions. I'll definitely come back for future immigration requirements and will let friends and family know as well.

read more
My family and I got a successful E2 Visa with the help of Ashoori Law. They are well organized and have a system that get things done. With the help of a portal, it made it easy for us to keep on track and to follow our progress. Every one was

...

extremely professional. Thank you so much! Highly recommended!

read more
Pragadeesh Suresh Babu
1674687597
Had a great experience with Ashoori law after I was recommended to them by a colleague. They were very professional and answered all my questions in a timely manner. Definitely recommend!
With the help of Ashoori law and their team, our application went smoothly and we were able to get our visa.
Brahim Bougrayne
1674620459
Im a citizen from Belgium and has applied voor a E2 visa and thanks too Ashoori Law i have been approved!!His team did a great job, they help you step by step and always can you reach them by phone, email or whatsup!!Thanks Ashoori Law
Adriana HERNANDEZ BERMUDEZ
1674529670
Hello,My name is Adriana, I am from Colombia. I married my husband Edward who is an American citizen in Bogota Colombia in 2013. My husband moved to Bogota in 2015 until we decided in late 2022 it was time for me to apply for my USA Residency.

...

We started searching for Immigration Lawyers and came accross Michael Ashoori through a referral from EIN Express where I received my ITIN number. We emailed Ashoori Law and quickly received a reply explaining that a phone interview was required. The interviewer was ontime and very efficient in answering all our questions and concerns. We then decided to use Ashoori Law. A list of documents which were needed were sent to us, keep in mind that if you do not provide these Documents in a timely manner Ashoori Law can not do their job to help you. We had one person ¨Zeser¨ from almost the very beginning to assist us with every concern or question until today he continues to answer questions. Ashoori Law office filed all the documents with USCIS in the first week of June, 2022 in January 2023 I received my United States Of America Employment Authorization Card. I sincerely recommend Ashoori Law not only for their excellent customer service but also for their efficient work.Thank You.Adriana Hernández Bermúdez.

read more
Escheyder Acosta
1674504347
My company chose Ashoori Law to help me out in getting my work VISA to be able to move to the USA.At first, they send you a welcome email with all contacts and assigned lawyer. I think this is a nice touch so I can get familiar with the people

...

within the firm I can contact.I felt a little bit lost at first. They have their own sharepoint to upload files and fill out forms. However, after I had my first meeting with Lorianne (my lawyer) everything was cleared out.There was so many information to be gathered for my type of VISA. Lorianne was very helpful in giving us advise on the strategy to follow to present my case. Whole process to gather information took around 3-months.In the end, after one last meeting, we were able to have everything ready to submit. VISA was approved right away without any questions from the immigration department.This firm was great help during my process. I have only worked with Lorianne. However, judging by her response time and customer service, I think overall, it is a great firm for the process they helped me with.

read more
I've worked with Ashoori Law's lawyers on multiple occasions and had great outcomes always. In addition, the staff are very helpful and friendly. I would definitely recommend Ashoori Law for anyone.
I recently applied for a green card using the services of Ashoori Law firm. The firm's team are knowledgeable, professional, and attentive to every detail of my case. They helped me every step of the way and were able to answer any questions I had.

...

The communication was clear and very fast, making me very well -informed every step of the way. They are experts in the field and truly care about the clients. Highly recommended!!!

read more
Raja Zulqarnain Haider
1673727230
We just had an E-2 approval from the U.S. consulate Islamabad Pakistan.We found this firm on the internet. When I read on their web page that they specialized in E2 visas, I send an email to Attorney Michael Ashoori for initial consulting. After a

...

brief phone conversation I was satisfiedThere is quite a lot of paper work involved and documents to be supplied. Our Attorney was Lahaina. She and her whole team prepared our case very efficiently.The best thing about this firm is they have friendly and helpful paralegals. And they have online portal where you can check your status anytime. Plus the whole team is available 24/7!We would definitely recommend using Ashoori law

read more
Thank you so much everyone for your help. My O1 visa approved because of all your help and guidance and carefully looking on my evidence to submit with USCIS.This is a very good news of my life. It's proved that all my past work has qualify the

...

ability of myself to work in US.Thank you to all of you and Ashoori law team from the first day that we have talked so far.Regards,Tan

read more
Lords Child 777
1673482463
Ashoori Law is the ABSOLUTE best law firm I have dealt with concerning Immigration and much more. Daniel Tierney Atty, is the most professional, intelligent, and courteous etc., Attorney I have communicated with. He is one of the main reasons I have

...

chose this law firm. This law group uses state of the art telecommunicating program where you are literally so informed and advised before, during, and after your calls with them. Their administration is fabulous as well. A to Z these people are the BEST! Try them and see for yourself.

read more
Siranush Vardanyan
1673366640
My husband and I used Ashoori Law Services for our E2 Visa Application. Our case was a challenging one from the beginning but having assigned Rebecca as our attorney, the process started to move forward very smoothly. Rebecca is a highly

...

professional lawyer, who pays attention to every detail and follow up with every request even during her weekends. We successfully got approval of our case thanks to Rebecca's professionalism and dedication. I have already recommended Ashoori Law firm to some of my friends, who are looking for a professional legal support. We intend to continue working with Ashoori Firm in future as well.

read more
Samantha Jacobs
1673240791
Michael and his team are phenomenal, their set up regarding information is an easy step by step guide. We worked with a lady named Rebecca, she was always available when we needed her, answered all our questions when we weren't sure, and definitely

...

took the stress out of filling an application, this is the second time we have used Ashoori lawyers and will defiantly continue using them in the future.

read more
Next Reviews
Michael Ashoori, Esq.
President of Ashoori Law
I'm a U.S. immigration lawyer and I help families, professionals, investors, and entrepreneurs get visas, green cards, and citizenship to the United States.
Since starting my law firm, I've helped hundreds of people from all over the world with their immigration needs. I'm very passionate, hard-working, and committed to my clients.
Got a question? Send me an email.