Looking for an
E2 Visa Immigration
Lawyer?
"I recommend anyone applying for the E2 visa to hire Ashoori Law. If you are looking for a great immigration lawyer - please, look no further!"
Ray Yadav, 5-Star Google Review
Over 2,026 clients and 500+ Five Star Google Reviews prove that our E2 Visa process works. Book a free consultation with one of our E2 Lawyers to find out how.
Our
93.91% E2 Visa Success Rate


prove that our E2 process works.
And it's simple! Getting your E2 visa doesn't have to be a hassle.
We'll hold your hand through every step of the way.
Hear it from the people we've helped.
We've helped over 2,026 people with their immigration needs. Here's what they have to say...
Scott from Canada
"With no exaggeration, within 48 hours, our petition was filed on time."
"I spent 8 months looking for the best immigration law firm in the nation. I wanted a law firm that was experienced, that could work through difficult situations, and that I could personally trust... I wanted the best of the best. Ashoori Law just handled it, and they handled it professionally. If you're shopping around, if you're looking for the right immigration law firm, save yourself a legwork. I spent 8 months looking for the right team, and Ashoori Law is definitely our go-to moving forward…"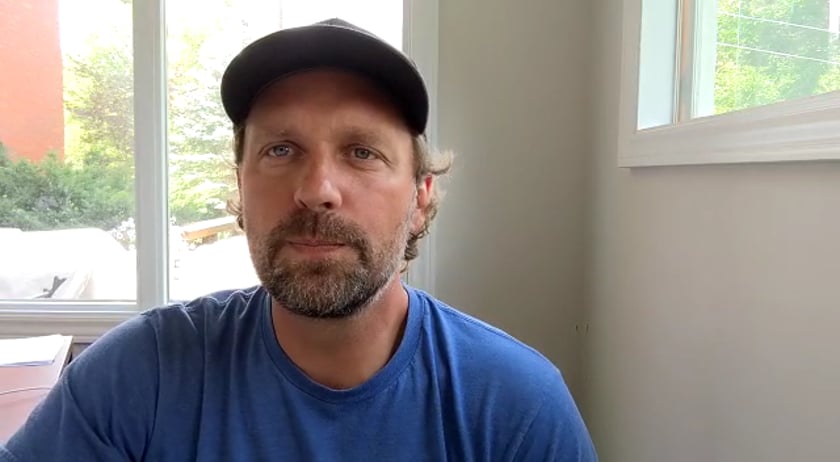 Backed By 500+ 5-Star Google Reviews
Jamal Albardwil
1695322620
I was delighted with my experience. Mr. Ehsan Ashoori Was a professional, and free consultation meant free and informative. And he educated me on

...

what to expect and do, the likely outcomes, and how to achieve it. I would highly highly recommend this immigration law firm to anyone needing an immigration law firm.I wish I could give them 6 stars.100% professionals.

read more
Ashoori Law is a professional law firm with a great team. We had applied for my daughter's change of status visa and they handled it pretty well and

...

we got the status change without any difficulty. I would strongly recommend them to anyone who wishes to engage a immigration law firm. They will do a great job as was in our case. I'd like to thank Michael and Sergio as well their entire team for the fantastic work work they did for us.

read more
Very grateful for the help and guidance in getting our E2
Carolina Marmolejo
1695267069
Very proffessional law firm. My husband & I appreciated their attentive, meticulous and detailed work on our case. They always stayed communicated

...

and responsive to us from beginning to end.

read more
Kaveeta Ramnarine
1695263390
Totally grateful to the Ashoori team for their excellent service. They are very responsive and knowledgeable, they go above and beyond for their

...

clients.Special thank you to Attorneys Rebecca McCarthy and Ehsan Mehri for their continued support in our process.

read more
Shyam Chandrasekharan
1695134280
I wanted to express my heartfelt thanks for your exceptional guidance and expertise in securing my visa extension approval. Your professionalism,

...

attention to detail, and dedication were instrumental in achieving this success. Your support and clear communication throughout the process were invaluable. I'm deeply grateful for your outstanding work.

read more
Ashoori Law is a very knowledgeable and thorough law firm, with a great team. They gave me confidence in my business plan by providing a free

...

discovery call to see if it was worth pursuing. Very personable and available for all of my questions or concerns throughout the process. I was granted my E2 change of status successfully. I would highly recommend them for all of your immigration needs.

read more
AshooriLaw is a great choice for our case.they response fast and very helpful.
Ashoori Law again handled my green card travel document renewal application professionally, and they accurately predicted the processing time. I've

...

tackled similar paperwork alone before, but have now been working with Ashoori for about five years because they provide peace of mind that everything is handled correctly. Highly recommend.

read more
At first I was hesitant hiring a lawyer from outside Texas that no one I knew personally dealt with however I am glad I did. These guys are very

...

helpful and friendly. Their knowledge of my case and procedures was outstanding. 5 stars all day long.

read more
I would highly recommend Ashoori law for any kind of immigration services. They are fast, their process is easy and they are professional. I would

...

highly suggest them handle your immigration cases.

read more
Thank you for your amazing services as well as for your prompt response to all my queries.Your professional experience was very helpful in

...

submitting, approving and getting my Re-entry permit

read more
Very great! Love, love, love Ashoori Law and his team. They make you feel like family. This is the team that will definitely get the job done. Very

...

friendly and professional!

read more
Very professional and looks out for your best interest at heart!
Hello sir u have watsap number
My wife & I recently engaged the services of Ashoori Law for Immigration services, and I must say that I am thoroughly impressed with their expertise

...

and professionalism. From the moment I contacted them, they demonstrated a deep understanding of my case and provided insightful advice that put me at ease. Their legal team, led by Micheal, displayed an exceptional grasp of the intricacies involved in my situation. The Ashoori Law team not only guided me through the entire legal process but also took the time to answer all my questions in a clear and concise manner. Their attention to detail and dedication to my case truly set them apart. I am pleased with the overall outcome and would recommend Ashoori Law for their top-notch legal services.

read more
Before contacting Michael Ashoori's firm, I had spoken to a few Immigration lawyers, NONE was as patient and responsive as Michael. His firm

...

scheduled a call with an Attorney who turned out to be the most efficient and brilliant lawyer ever. Stephanie DiPietro was simply amazing. The detail in her notes, cover letter and crisp responses to my plentiful enquires mostly done with a smile was always reassuring. I highly recommend this firm as they are worth much more than they charge.

read more
I had an exceptional experience with Ashoori Law. I hired Ashoori Law Firm to help with my immigration process. They assigned me a dedicated legal

...

assistant, Jeser, and an attorney, Matthew, to guide me through the process. I am truly grateful for the responsiveness of Jeser and Matthew. They consistently answered all my questions and helped me prepare all the documents for the application. The team's friendliness and remarkable expertise stand out. I highly recommend Ashoori Law to anyone seeking legal services for immigration.

read more
Michael's firm has been very helpful in processing, filing and taking the Re-entry permit to its successful approval. I needed help as I had to

...

travel due to personal emergency for an extended duration and had a lot of questions with no time to think. They gave us time and clarified all the questions over call, email giving proper directions. Some of the videos on YouTube posted by Michael also helped me figure out that I could reach out to them to take my application forwardThanks to Matthew, Clara, Milena and all the folks who helped.

read more
I highly recommend this lawyer for all immigration needs. They were so extremely patient with my situation and my questions, and definitely

...

legitimately cared about the experience had with them. Immigration can be a very difficult and scary experience and they definitely offered peace of mind. Very Affordable for the quality of services provided. I would definitely use them again in the future and recommend for immigrantion law needs

read more
Thankyou so much Michael Ashoori and your Immigration Attorney Shruti Bali and all team member to help me process me and my family case of E2

...

Investor Visa. It took Approx. 10 months from Ontario Canada. I Never visit IN person to this Firm, everything deal and process online. Ashoori Law serve Great Professional Service. Highly recommend.

read more
Ashoori Law Firm has the most loyal Representatives and lawyers who really cares about their client. They always available to answer any question you

...

have regarding your case and always give the best advise for your best.I got so lucky to have immigration case in their Hand.

read more
I am so glad I chose Ashoori Law for my E2 process. They handled my case professionally from start to finish. My circumstances were somewhat

...

complicated and needed special attention in order to get me across the finish line. I must state that I was extremely fortunate to have had Shruti as my attorney handling my case. She was always very responsive to all my questions and cleared my doubts in every instance. All documents were very carefully handled by her and checked over and over again prior to submission, which i believe is the key to getting the E2 approved. Thank you Michael, Shruti and the entire team for a professional and successful job done.

read more
Next Reviews
FAQs
We're here to make your E2 process simple. Here are answers
to some of the most common questions about the E2 US Visa.
FAQs
We're here to make your E2 process simple. Here are answers to some of the most common questions about the E2 US Visa.
Yes, it's almost always better to consult with an E2 lawyer. The consultation is completely free of charge and after, you will be in better position to know if the E2 visa is the right option for you. Sometimes, another Visa can be better suited depending on your needs. After the initial consultation, you'll know the best visa option for you. And, if you then decide to work with us, we'll do everything we can to make your E2 experience as simple as possible.
Ashoori Law doesn't only utilize some of the most hard-working E2 immigration lawyers in the business - we also collaborate with a network of different law firms in case you have a need that is outside of the ordinary. In other words, we're almost always equipped to help you.
Simply scroll down through the bottom of this page and fill out the form. Then select a time on the calendar, and we'll reach out to you at the selected time.